GET's Current Season
GET's 2014-15 Main Stage Season is now finished - Thank You to all our wonderful patrons for another great year of professional theatre in North Fulton.
And don't miss our summer remount of our sell-out hit
My Fair Lady
Broadway Musical
April 9-26, 2015
By Alan Jay Lerner and Frederick Loewe
"Wouldn't it Be Loverly?," "The Rain in Spain," "I Could Have Danced All Night," "Get Me to the Church on Time," and "I've Grown Accustomed to Her Face" are all part of this musical masterpiece that will complete GET's 22nd season.  Based on George Bernard Shaw's play Pygmalion, you will fall in love all over again with Eliza Doolittle, a Covent Garden flower peddler who agrees to take speech lessons from phonetician Henry Higgins in order to fulfill her dream of working in a flower shop. Along the way, Eliza succeeds so well that she outgrows her lowly social status, and manages to become an indispensable part of Higgins' life.
...a TRIUMPH...I could have watched this show all night and still have begged for more!"
Sponsored By: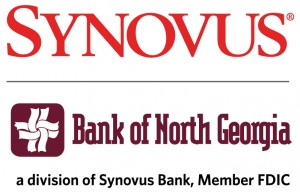 &
Paul and Bowe Lang
 Showtimes:
*Wednesday 7:30pm   *Thursday-Friday-Saturday 8:00pm
*Sunday 2:30pm matinee
*Plus 4:00pm matinee on 2nd & 3rd Saturday of each production
Previous shows from earlier this season:

Pump Boys & Dinettes

Musical
Sept. 11-28, 2014
By John Foley, Mark Hardwick, Debra Monk, Cass Morgan, John Schimmel, and Jim Wann
Welcome to the Double Cupp Diner on Highway 57, somewhere between Frog Level and Smyrna, North Carolina.  It's a great place to rest a spell, and enjoy a slice of pie and a piping hot cuppa joe or a bottle of beer.  The fellas from the gas station next door will be stoppin' in for a visit with the lovely Cupp sisters, to play their high octane blend of country-western, bluegrass, and rock & roll packed with entertaining toe-tappers about life, love, and good times along the American roadside.

Both musically and theatrically, a triumph of ensemble playing. It doesn't merely celebrate the value of friendship and life's simple pleasures, it embodies them."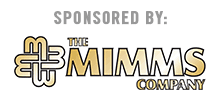 The Elephant Man
Drama    
Oct. 30-Nov. 16, 2014
By Bernard Pomerance
Winner! Tony Award for Best Play. This moving and beautiful powerhouse drama is based on the life of John Merrick, who lived in London during the latter part of the nineteenth century. A horribly deformed young man, a victim of rare skin and bone diseases, has become the star freak attraction in traveling side shows. Found abandoned and helpless, he is admitted to London's prestigious Whitechapel hospital. Under the care of celebrated physician Frederick Treves, Merrick is introduced to London society and slowly evolves from an object of pity to an urbane and witty favorite of the aristocracy and literati, only to be denied his ultimate dream: to become a man like any other.
Sponsored By:

One Slight Hitch
Comedy
Jan. 8-25, 2015
By Lewis Black
Yes, THAT Lewis Black – The Daily Show guy.  And he's written a play.  So hang on to your seats!  Doc and Delia Coleman are throwing eldest daughter Courtney the lavish wedding they never had.  The groom is perfect, the dress is perfect, and the decorations (assuming they arrive) will be perfect. Then, like in any good farce, the doorbell rings, … and one slight hitch wreaks glorious havoc on all of their plans. So much for perfect.  (Contains some mild adult language.)
Sponsored By:

Homers
World Premiere
Feb. 26-Mar. 15, 2015
By Jacob York
In this story where fan-dom and family intersect, we meet Leigh Elder, a female sportswriter for a major metro Atlanta newspaper. She's a homer: love and loyalty to the Braves, the Hawks, and the Falcons. When a dream job falls into her lap and promises to take her to the big-time of L.A., she is thrilled. The only thing that stands in the way is her biggest fan: her father. Can a homer ever really leave home? Loyalty and love can be tough in the big leagues!
You don't have to be a sports fan to fall in love with HOMERS. It's a story about loyalty – to work, to family, to a favorite team – and the inevitable moment when we discover that loyalty has a price. Atlanta playwright Jacob York has crafted a witty, acutely observed tribute to those who root for the home team."