Main Stage
Announcing Our 2013-2014 Season
Georgia Ensemble Theatre is proud to launch our third decade of professional theatre with this exciting lineup including music, comedy, an American classic, and a world premiere!
Call 770.641.1260 to secure the best seats in the house all year long! Or buy tickets online!
Almost Heaven: John Denver's America 
Musical
Songs by John Denver and others
Written and Adapted by Peter Glazer
Orchestrations and Vocal Arrangements by Jeff Waxman
Original Concept by Harold Thau
Directed by Robert J. Farley
September 5-22, 2013  
Additional performances already added  
for Sept. 7th, 15th, 17th!
Georgia Ensemble Theatre's 21st season will open with a celebration of the music by America's beloved open-hearted troubadour, John Denver. His songs make up much of the soundscape of the 60's and 70's, with their honesty, passion, and love of nature and mankind. Twenty-nine of Denver's songs, including "Rocky Mountain High," "Sunshine on my Shoulders," "Annie's Song," "Leaving on a Jet Plane," "Calypso" and more are rediscovered and reinvented for our GET audience in this nostalgic and exciting musical.
A winning musical revue! … The show pays excellent tribute to an artist who remains great at making people feel good."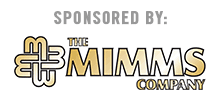 Deathtrap
Thriller
By Ira Levin
Directed by Robert J. Farley
November 7-24, 2013
Go ahead, scream a little – it's good for you. This wickedly clever thriller is filled with twists, turns, shocking moments and plenty of laughter. Sidney Bruhl, a successful writer of Broadway thrillers, is struggling to overcome a "dry" spell when he receives a script from a student. Sidney devises a devilish plan, with his wife's help, to collaborate with the student. We soon discover that the playwright is prepared to go to any lengths to alter his fortunes, even murder. What "Psycho" did for the movies, Deathtrap did for the theatre – this is a must see!
It is a classic thriller, a genre with a style, a manner and an audience of its own. If you like thrillers, do see it. I promise you that it is vintage."

Sponsored by: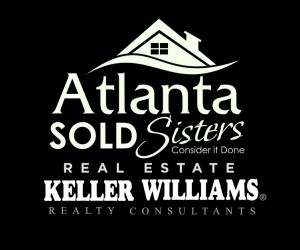 The Only Light in Reno
World Premiere Comedy
By Topher Payne
Directed by Shannon Eubanks
January 9-26, 2014
GET audiences' favorite Atlanta playwright is back fast on the heels of his successes here with Tokens of Affection and Swell Party. This brand new play is set in Reno in August of 1960. It is 106 degrees outside. Filming on "The Misfits" is hopelessly behind schedule, with no end in sight. The Sierra Mountains are on fire, and Reno is in total blackout. Elizabeth Taylor and Montgomery Clift are playing board games with an accused murderess, and Marilyn Monroe is locked in the bathroom. The story of when Hollywood came to The Biggest Little City in the World, and everything went up in flames.
Payne is a super-talented writer – he's proved himself time and again."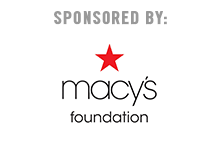 F. Scott Fitzgerald's
The Great Gatsby
Adapted by Simon Levy
Jazz Age Classic
Adapted for the Stage by Simon Levy
Directed by Tess Malis Kincaid
February 27-March 16, 2014
We are so excited to bring this thrilling literary classic to our stage. Jay Gatsby, a self-made millionaire, passionately pursues the elusive Daisy Buchanan. Nick Carraway, a young newcomer to Long Island, is drawn into their world of obsession, greed and danger. The breathtaking glamour and decadent excess of the Jazz Age come to the stage in F. Scott Fitzgerald's classic novel, and in Simon Levy's adaptation, approved by the Fitzgerald Estate.
It's nothing less than magnificent, a powerful realization of Fitzgerald's novel of obsession, love, money and the American dream. There's no question that 'Gatsby' has all the elements of great theater."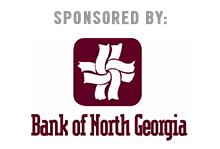 Please note that the production includes some mature content (in keeping with the novel), and is recommended for audiences age 13 and up.
Camelot
Blockbuster Musical
Book and Lyrics by Alan Jay Lerner
Music by Frederick Loewe
Directed by Robert J. Farley
April 10-27, 2014
Georgia Ensemble Theatre's 21st season blockbuster finale will be the wildly popular Tony Award-winning Broadway musical, Camelot. King Arthur, Queen Guenevere, Lancelot, Merlyn, and the Knights of the Round Table are on their mythic quest for right and honor and justice. Along the way, they find love, broken hearts, intrigue and betrayal. Featuring many of Broadway's most well-loved songs, including "The Lusty Month of May," "How to Handle a Woman," "I Loved You Once in Silence," "If Ever I Would Leave You" and "What Do the Simple Folk Do?"