9 to 5 The Musical
We're kicking off the season in a big way with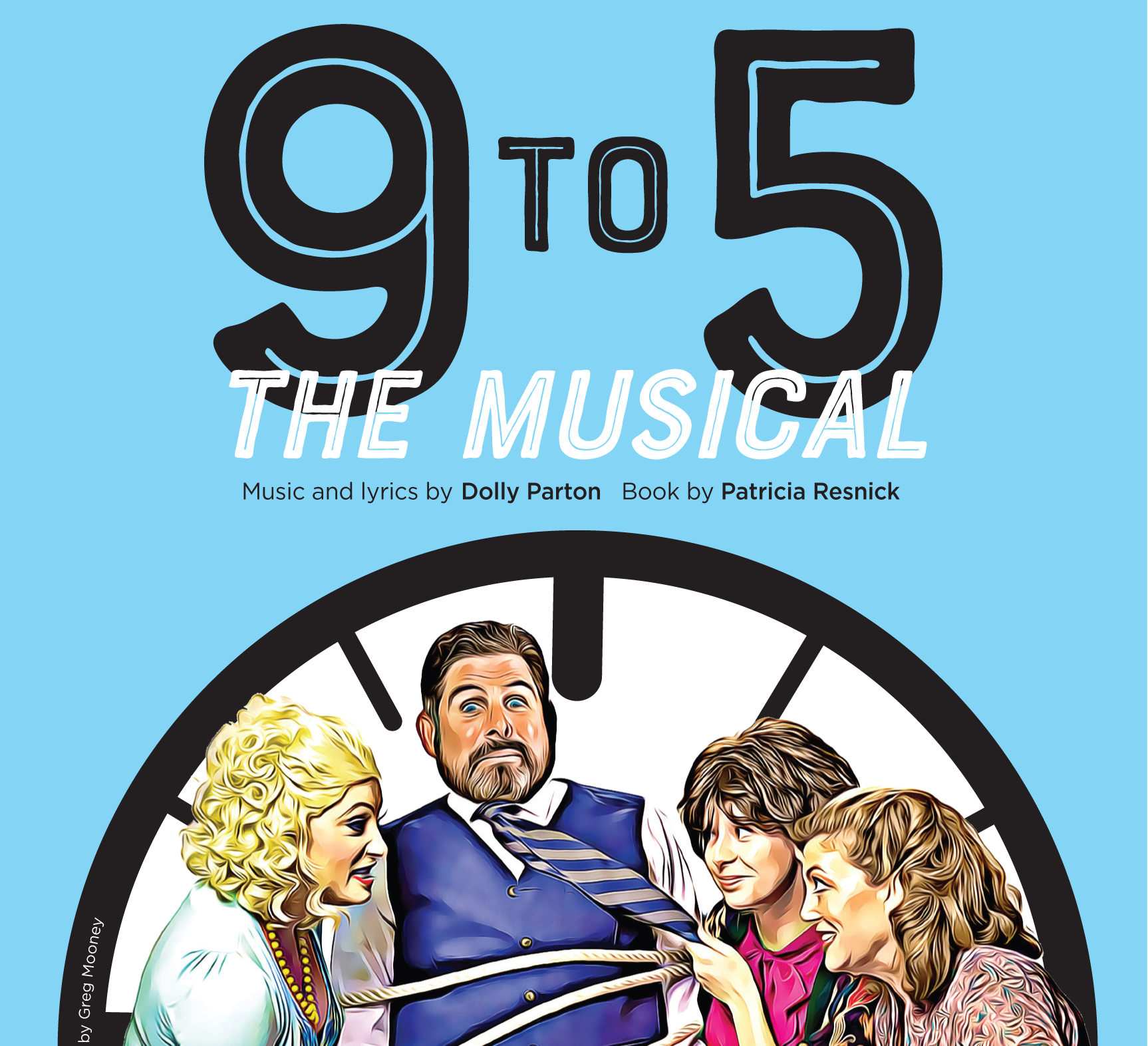 Directed by Shelly McCook Musical Direction by S. Renee Clark
September 13 through 30, 2018
3 Weeks Only
A heart-warming comedy of friendship and revenge, based on the
hilarious 1980 hit movie.
Pushed to the limit by their terrible boss,
three working women are dismayed by their jobs and discouraged
by divorce, disappointment and disrespect.
But when they "accidentally" kidnap the boss,
they have the chance to take over the office and turn around their lives.
Dolly Parton's snappy musical score takes center stage,
led by the best-selling title song.
A silly, sincere, empowering story of what it's like working 9 to 5.
Sponsored by:

Showtimes:
*Wednesday 7:30pm
*Thursday-Friday-Saturday 8:00pm
*Sunday 2:30pm matinee
*Plus 4:00pm matinee on Saturday September 22nd & September 29th
Creative Team
Director Shelly McCook
Music Director S. Renee Clark
Choreographer Jennifer Smiles Plumley
Stage Manager Robert Putnam
Scenic Design Stephanie Polhemus
Lighting Design Connor McVey
Costume Design Emmie Tuttle
Sound Engineer/Sound Board Op Preston Goodson
Technical Director Diana Lynch
Master Electrician Neil Anderson