A Comedy of Tenors
By Ken Ludwig
March 1 - 28, 2018
Directed by Shelly McCook
The theatre world has waited 30 years for comic genius Ken Ludwig to deliver this companion piece to the hilarious,Tony Award-winning Lend Me A Tenor, the most popular American farce of the 20th century.
This time around, we're in 1930s Paris. One hotel suite, four tenors, two wives, three girlfriends, and a soccer stadium full of screaming fans. The stage is now set for the concert of the century - as long as producer Henry Saunders can keep Italian superstar Tito Merelli and his hot-blooded wife Maria from causing runaway chaos.
An uproarious ride, full of mistaken identities, bedroom hijinks, and madcap delight, this long-awaited Southeastern premiere runs on all of your laugh-out-loud cylinders.
Click here for Tickets & Show Dates
Thanks To Our Show Sponsor: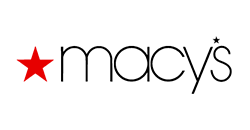 Showtimes for Main Stage Shows:
*Wednesday 7:30pm     *Thursday-Friday-Saturday 8:00pm
*Sunday 2:30pm matinee
*Plus 4:00pm matinee on 2nd & 3rd Saturday of each production
Click here for Tickets & Show Dates