About the Staff
Robert J. Farley Artistic Director

Robert Farley is the co-founder of the Georgia Ensemble Theatre and Conservatory and has been the Artistic Director since its inception in 1992. He has been a vital part of the Atlanta theatre scene for a quarter century, beginning in the late 80s as Artistic Director of the Tony Award-winning Alliance Theatre at the Woodruff Arts Center. While at the Alliance, he directed the area premiere of Driving Miss Daisy which went on to become the biggest hit in the history of theatre in the Southeast. He has directed many shows here at GET including recent productions of Sherlock Holmes and the Adventure of the Suicide Club, The Man Who Came to Dinner, Inherit the Wind, Arsenic and Old Lace, Buddy: The Buddy Holly Story and Ring of Fire, the Johnny Cash Musical Show. In recent years his work has been seen elsewhere including the Florida Studio Theatre in Sarasota, and here in Atlanta at Theatrical Outfit, and Theatre in The Square. He directed John Steinbeck's The Grapes of Wrath for Gainesville Theatre Alliance, and a revival of Driving Miss Daisy in Hilton Head, South Carolina last spring. He has had the humble good fortune to be the recipient of several awards and honors in recent years. These include a Lifetime Achievement Award for his significant contributions to the American Theatre from the Pasadena Playhouse (the State Theatre of California), and, with co-founder Anita Allen-Farley, Public Broadcasting Atlanta's Lexus Leaders of the Arts, and the Leitalift Foundation's Visionary Leaders Award. In September, 2011, Mr. Farley was honored as a significant Arts Leader for his body of work in the metropolitan Atlanta community by Kennesaw State University with the 2011 Flourish Award.
Anita Allen-Farley Producing Artistic Director

Anita Allen-Farley, co-founder of Georgia Ensemble Theatre, has held the position of Managing Director for 25 seasons and now takes the role of Producing Artistic Director. She studied theatre at the Pasadena Playhouse College of Theatre Arts, where she met co-founder and partner Bob Farley. As Managing Director, she has produced over 133 shows over the past 20 seasons. By far, her most ambitious production and the one she is proudest of are two beautiful, talented and gracious daughters, Laurel and Heather, who have blossomed into strong and capable women in their own right. She has served on the Atlanta Arts and Business Council, Atlanta Arts Think Tank, the Board of the Atlanta Coalition of Performing Arts, is a member of the Cottage School Advisory Committee, was District Chair of ALL-GA, a graduate of the MAACC Arts Leadership Program and is a member of the Johns Hopkins Listening Post Project. She is a proud member of the Roswell Leadership Exchange, and serves on both the vision and project committee.
Dustin Brown Interim Associate Artistic Director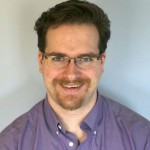 Dustin J. Brown is always excited to work with the incredible staff and artists of Georgia Ensemble Theatre. After graduating from Oglethorpe University, Dustin began his professional career at Georgia Shakespeare working as a designer and technician. He has produced and toured new works through Bottled Lightning, a company he founded, and directed professionally in Atlanta and Chattanooga. In 2014, Bob Farley gave Dustin the opportunity to join the GET staff as Production Manager, where he served for three years. Thank you for supporting Georgia Ensemble Theatre and the performing arts, you have made this great company what it is today.
Nora Cloonan Box Office Associate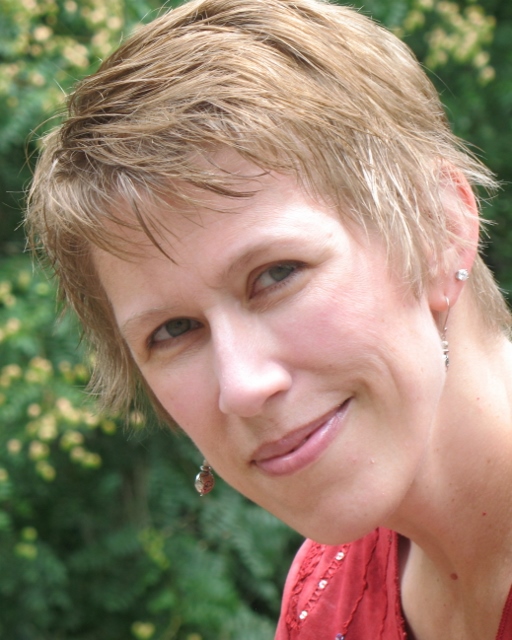 Nora Cloonan began her love of theater in high school and college.  While at Xavier University studying Biology she stage managed several productions including West Side Story and Cabaret as part of the Xavier Players' Club.  After too much time away for work, Nora began volunteering with Georgia Ensemble Theatre in 2007 on Beyond the Rainbow and has never looked back.  Nora has worked in many capacities here at GET and some of you may recognize her as fill in House Manager or from the Subscription Table.  She is excited to join the box office staff and looks forward to getting to know everyone better.  In Nora's spare time, she also volunteers with the Theatrical Ministry at St. Thomas Aquinas Church in Alpharetta.
Laurel Crowe Education Director

Laurel Crowe has the distinct pleasure of being the very first student in the Conservatory back in 1992! Laurel holds a B.A. in Speech and Theatre Arts from the University of West Georgia. She has worked in the Conservatory in every position including Director of the Performance Camp productions Seussical the Musical, Alice in Wonderland, Peter Pan, Willy Wonka Junior, and Disney's The Little Mermaid Jr . Laurel appeared as "Mrs. Little" in the 2008 Theatre for Youth production of Stuart Little, and has directed the Theatre for Youth productions of River Rat and Cat , Ramona Quimby, James and the Giant Peach , Aesop's Fables, and Beauty and the Beast. Laurel will embark on the thrilling tale, The Lion, The Witch, and The Wardrobe this fall and will sit on the other side of the Stuart Little table in the spring.
Trey Harrison Box Office Manager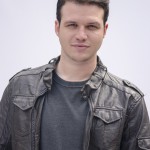 Trey Harrison is a graduate of Brenau University with a B.A. in theatre performance. After graduation, Trey began performing with local theatre companies around the Atlanta area. In the 2014/2015 theatre season, Trey was a member of the apprentice company at Georgia Ensemble Theatre, where he worked on Pump Boys and Dinettes and The Elephant Man as well as touring in the TYA production of Stuart Little. Upon completion of the apprenticeship, Trey stayed on at GET as a teaching artist in the conservatory and occasionally house managing for mainstage productions. Outside of performing, Trey worked in ticketing at The Fox Theatre in Atlanta. While at The Fox, he worked closely with Broadway Across America as they brought national touring productions (Wicked, The Phantom of the Opera, Pippin, Motown, etc.)  to The Fox. In addition to Broadway touring productions, Trey also worked major concert events such as Lynyrd Skynyrd, Aretha Franklin, Patti Labelle, & Prince. Trey is humbled and "over the moon" to be joining the GET staff as the Box Office Manager. "It's an indescribable feeling to join the staff of a company that you truly love and believe in. GET was so great for me during my apprenticeship and I'm honored that I get to be a part of this 'great company."
Kristen Hennessey Production Manager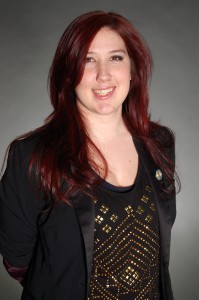 Kristen Hennessey is a graduate of Berry College with a B.A. in Theatre. She has primarily worked as stage manager with the Atlanta Lyric Theatre (Barnum), Actors Express (Thrush and the Woodpecker), and GET (Having Our Say, Greetings Friend Your Kind Assistance Is Required, On the Verge, Ghost, and Peter and the Starcatcher). Fun fact- she started at GET as the Leitalift intern in the 2013-2014 Season and has been honored to work here ever since. After concluding her internship she has served as a tour manager, education associate, stage manager, assistant production manager, and more. She is so excited to continue her work here at such a great company!
Cory Phelps Education Associate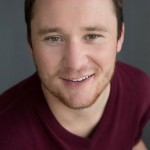 Cory Phelps is thrilled to be a part of GET serving as the Teaching Associate. He is a graduate of Western Carolina University holding a BFA in Theatre Performance. He also completed the Aurora Theatre Apprenticeship. His acting credits include: Othello (Iago) at the Warehouse Theatre and while at Aurora you might have seen him in: Singles in Agriculture (Joel u/s), Grace for President (Anthony/Mr. Waller), and a one-man version of A Christmas Carol (Tour). Cory is a director as well as having served as the Assistant Director of Headline Programming at BroadwayCon in NYC under If/Then's David Alpert at both the 2016 and 2017 conferences. Cory also AD-ed under David at the New York Musical Theatre Festival during the festival's premiere production of Tonya & Nancy: The Rock Opera. His Aurora assistant directing credits include: Singles in Agriculture (d. Justin Anderson), Three Billy Goats Gruff (d. Justin Anderson), Working, the Musical (d. Jaclyn Hofmann) and Much Ado About Nothing (d.Jaclyn Hofmann). He is also an owner of the film production company, Up the Hill Productions (upthehillproductionsllc.com). He has taught theatre to students in Kindergarten through Post-College Age Adults. Fun fact: He is a proud uncle of SEVEN beautiful nieces and nephews. Website: www.coryphelps.com.
Hollie Rivers Marketing Associate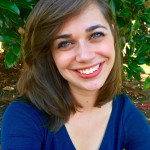 Hollie Rivers is a graduate from Brenau University, holding a Bachelors in Theatre Arts with a focus in Acting and Theatre for Young Audiences. Hollie is a busy-bee multi-talented theater artist with experience in performance, theater education, box office and marketing. You may have seen her at the box office at Actor's Express, or on stage at the Gainesville Theater Alliance in shows such as Philadelphia Story, Glass Menagerie, As You Like It, and others. Theatre for Young Audiences and Education is a big passion for Hollie, and she has appeared in shows such as Sleeping Beauty, Alice in Wonderland, Seussical and more. She has also taught many outreach programs, acting, and drama classes at various schools, camps, and libraries all across north Georgia and Alabama. Hollie is extremely grateful to be a part of the GET team and cannot be more excited to pour her whole heart and energy into working in a theatre full time, and with such a wonderful company.
Mary Saville Resources Associate

Mary Saville earned her Master's degree in Theatre Education from Emerson College (Boston). She has appeared on stage at GET (in Ramona Quimby) and has taught in the Conservatory since 2008, and is now in her fourth season as a full-time member of the Resources Department. Mary has taught theater in high schools and extra-curricular programs for over 15 years. She has also worked as an actor and director with companies such as Synchronicity, the Shakespeare Tavern, Stage Door Players, and many others in both Boston and Atlanta.
Michael Van Osch Director of Marketing & Development

Michael Van Osch is a veteran of both the arts and corporate marketing worlds having worked in the U.S., Canada and Europe on many brands over the last 20 years. He holds and MBA from Wilfrid Laurier University in Canada. Also an actor, he has been seen in commercials, One Life To Live, independent movies, and onstage in many Atlanta productions. Most notably, Michael toured the hit Broadway one-man show, Defending the Caveman, throughout North America for over 4 years.
Michael Vine Education Manager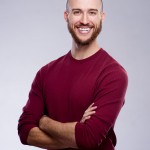 Michael Vine is a proud alumnus of the University of Alabama, where he earned a BA in Communication while double-majoring in Public Relations and Theatre. He then spent a few wonderful years in Abingdon, VA, where he appeared in more than 20 productions at the Tony award-winning Barter Theatre. Since moving to Atlanta, Michael has enjoyed working with The Shakespeare Tavern, Marietta's New Theatre in the Square, Shakespeare on Draught, and the Alliance Theatre. Michael is THRILLED to join the team at Georgia Ensemble Theatre and serve students and audiences throughout Georgia. In his spare time you can find Michael cheering for his Alabama Crimson Tide, playing golf, and asking if he can pet your dog.