Arts in Education & Theatre for Young Audiences
GET Arts in Education and Theatre for Young Audiences
For more than 25 years, Georgia Ensemble Theatre & Conservatory (GET) has a rich history of providing professional and engaging curriculum-driven Theatre for Young Audiences shows to students all over Georgia. All of our shows include a talk-back with the cast to answer questions and encourage conversation with our audiences. In addition to our productions, GET offers a variety of literacy-based workshops and in school residencies.
---
PLAYS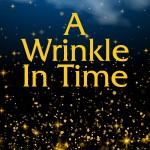 A Wrinkle in Time
(GRADES 4th AND UP/MIDDLE & HIGH SCHOOL)

By John Glore, adapted from the novel by Madeline L'Engle
Directed by Laurel Crowe
On tour to schools starting September 17, 2018
"It was a dark and stormy night"...
Out of this wild night, a strange visitor comes to the Murray house and beckons three children on a most dangerous and extraordinary adventure. Winner of the 1963 Newbery Medal.
Rated PG for some heightened dramatic tension and thematic elements.
Themes: Science/Literature/Bullying/Family
To book this show for your school, email Education Manager, Michael Vine: mvine@nullget.org
---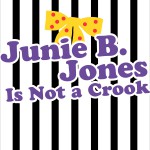 Junie B. Jones is NOT a Crook
(GRADES K-5th/ELEMENTARY)
By Allison Gregory, based on the books by Barbara Park
Directed by Michael Vine
On tour to schools starting October 1, 2018
Something terrible happened to Junie B. Jones at school today! Someone stole her new furry mittens! So when Junie B. finds a wonderful pen of many colors, she should be allowed to keep it, right? Because finders keepers, losers weepers. And guess what? There's a new boy in kindergarten and he is the handsomest. The only thing is both Grace and Lucille want him to be their boyfriend. Maybe he will love Junie B. when he sees her wonderful pen! It is okay to keep it, right? Junie B. Jones is not a crook . . . or is she? A hilarious and heartfelt tale based on the best-selling book series by Barbara Park. This show will capture the hearts of your students and give them the giggles for weeks to come!
Themes: Literature/Friendship
To book this show for your school, email Education Manager, Michael Vine: mvine@nullget.org
---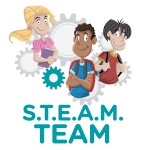 S.T.E.A.M. TEAM
(GRADES 3rd-8th/UPPER ELEMENTARY & MIDDLE)

An original play by Topher Payne and Directed by Laurel Crowe
Commissioned by Georgia Ensemble Theatre
On tour to schools starting November 5, 2018

Meet Scout, Taylor, Elliot, Aubrey, and Misha--five neighborhood friends who use their interests in science, technology, engineering, arts, and math to solve mysteries in their own backyards. When the group moves on to middle school, schedules get busier and friends drift apart. One fateful day at the Science Fair, when a bully targets one of their own, the team realizes that they must band together to solve one last mystery!
Themes: S.T.E.A.M./Bullying/Project-based learning/Friendship/Overcoming Adversity/Leadership
To book this show for your school, email Education Manager, Michael Vine: mvine@nullget.org
---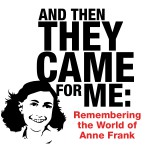 And Then They Came for Me:
Remembering the World of Anne Frank
(GRADES 5TH-12TH/UPPER ELEMENTARY/MIDDLE & HIGH)

By James Still
Directed by Erin Bushko Smith
On tour to schools starting January 22, 2019

A powerful multi-media performance where two childhood friends of Anne Frank, Eva Geringer Schloss and Ed Silverberg, recount their stories via video as our professional cast of actors portray them on stage. Part oral history, part dramatic interpretation, now in its 22nd consecutive year performing to Georgia students and families.
Rated PG for some thematic elements
Themes: Holocaust/Social Studies
To book this show for your school, email Education Manager, Michael Vine: mvine@nullget.org
---

LITERACY THROUGH DRAMA: FROM THE PAGE TO THE STAGE

ELEMENTARY/MIDDLE
JUNIE B. JONES IS NOT A CROOK (2nd-5th grade) &
AND THEN THEY CAME FOR ME: REMEMBERING THE WORLD OF ANNE FRANK (5th-8th grade)

What is Literacy Through Drama?
Literacy through Drama (LTD) is a program developed through a partnership between Georgia Ensemble Theatre and The Teaching Museum that focuses on adapting a piece of literature to a play. This workshop is available to all elementary and middle grades students. The workshop requires two class periods over two days, per class. Children love the experience of creating a short piece of theatre from stories that they know and love.
Book this program for your classroom: education@nullget.org
---
MIDDLE/HIGH SCHOOL $125/CLASS
A WRINKLE IN TIME
THE GREAT GATSBY
ROMEO & JULIET

The Living Study Guide is a fresh perspective on classic literature texts; A Wrinkle in Time, Romeo & Juliet and The Great Gatsby. The Living Study Guide encourages students to engage in the world of the text through drama and writing. Because the workshop activities have students on their feet, embodying characters or objects in the story, they develop a different sense of connection than reading alone provides. English teachers who bring The Living Study Guide into their classroom will be able to provide their students with a fresh, interactive way to engage with and make sense of these classic texts. Teaching artists will discuss the themes within these stories and whether or not they are still relevant in the today's society and worldviews.
drama, physical theatre, and writing
Book this program for your classroom: education@nullget.org
---
Would you like to see a drama program in your school? Let Georgia Ensemble Theatre help work with your students in a variety of subjects. Our residencies are tailored to the specific needs and time table for the school. Please contact Education Director, Laurel Crowe, for more information: education@nullget.org.
Back to Top
---
PAST PRODUCTIONS

Georgia Ensemble Theatre & Conservatory has been producing plays and musicals for young audiences for over two decades. Our productions are built to tour to schools and field trips here at our home in the Roswell Cultural Arts Center.
Back to Top