I Loved, I Lost, I Made Spaghetti
Coming Next: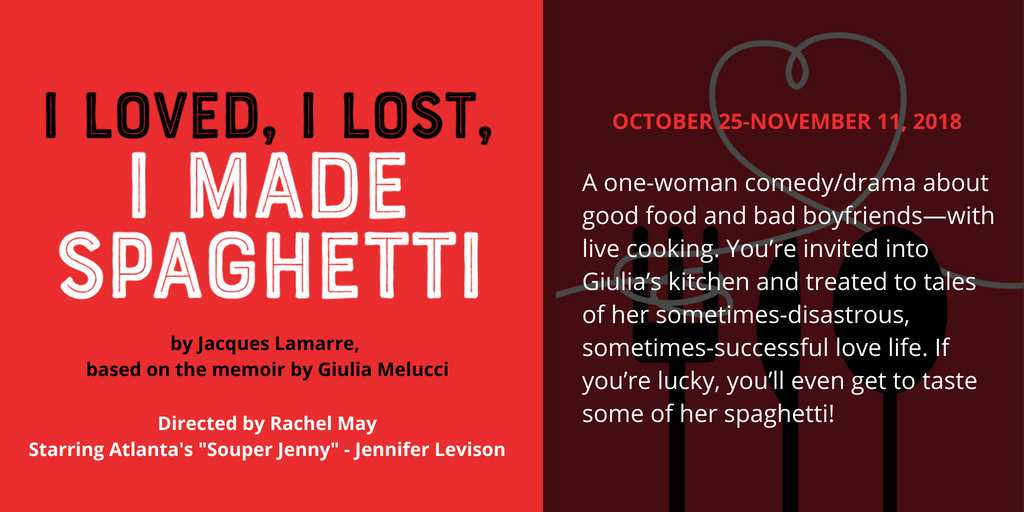 Bring your family, bring your friends, make it a girl's night out,
just don't miss this!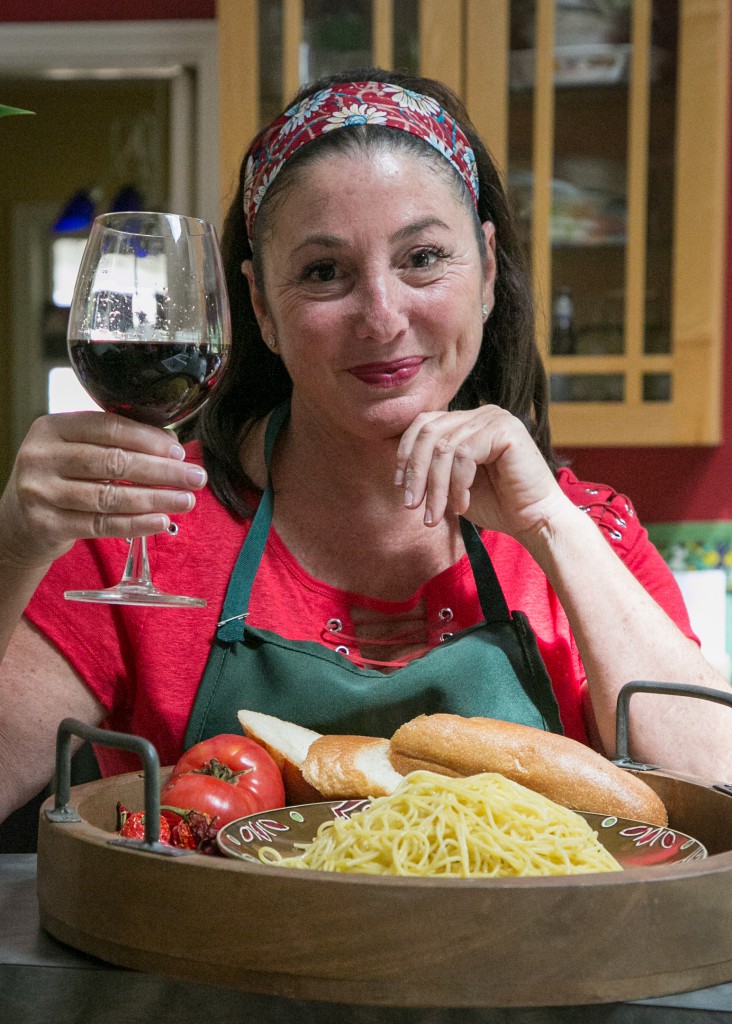 Local entrepreneur and professional actor Jenny Levison stars in this funny one-woman show running for 3 weeks only.
She's also known around town as Souper Jenny, the same name of her collection of wonderful community cafes.
For this show there will be 8 seats on-stage!
And yes, you'll get to sample the pasta, etc that are being made during the play!
If you'd like to purchase two of those seats please call the box office at 770-641-1260.
Tickets are $42 (no groups are group discounts)
If you're a subscriber or have already bought your tickets to this show and would like to exchange to stage seating, it's simply a flat $10 per seat to upgrade. Again, please call the box office during their hours of Tues-Sat, 12:30-6pm at 770-641-1260.