Moonlight and Magnolias
On Stage January 10th - 27th, 2019
Reserve your seats now and get ready
to laugh until you cry!
(Mature Language)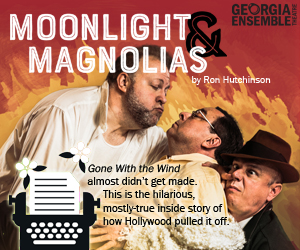 Directed by James Donadio
Sponsored by:

The year is 1939 and Hollywood producer David O. Selznick is trying to make the over-sized movie that is Gone With The Wind.
It's been cast with stars and the cameras need to start rolling but there's one major hiccup -
he has no script!
So naturally, he decides to lock himself, director Victor Fleming (who he pulls off of The Wizard of Oz),
and screenwriter Ben Hecht, who hasn't even read the book, in his office with nothing but bananas and peanuts and a typewriter.
As the three of them reenact the book, we see a Rhett and Scarlett like never before!
Loosely based on a true story, it's an hilarious homage to the men behind
the American movie classic. Mature Language/Content
Featuring:
Bill Murphey
Bart Hansard
Googie Uterhardt
Mahalia Jackson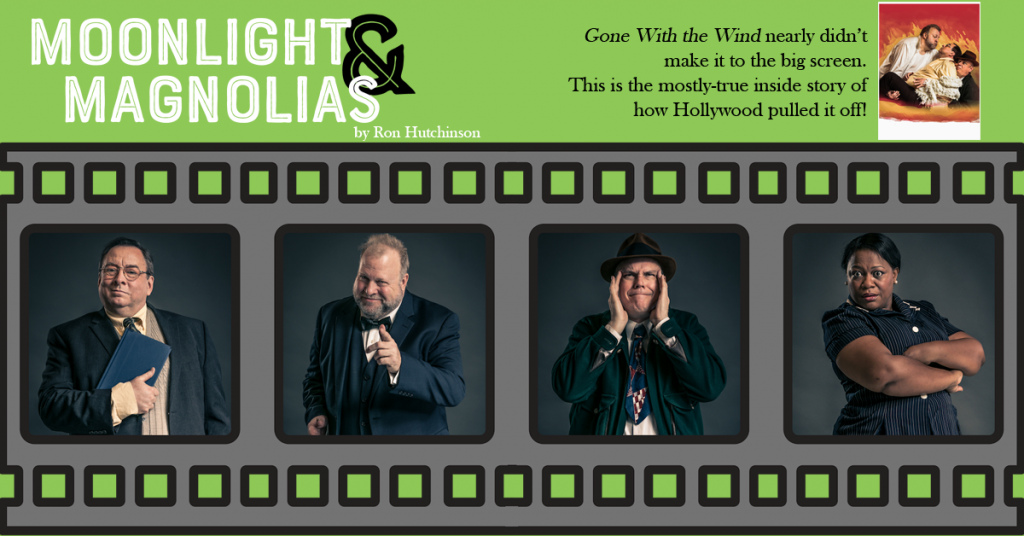 Showtimes for Main Stage Shows in Roswell
*Wednesday 7:30pm *Thursday-Friday-Saturday 8:00pm
*Sunday 2:30pm matinee
*Plus 4:00pm matinee on 2nd & 3rd Saturday of each production
Warning: Mature Language