Faculty
Laurel Crowe,  Education Director/ Scene Study/Improvisation/ Voice/Theatre for Young Audiences Director

Laurel Crowe has the distinct pleasure of being the very first student in the Conservatory back in 1992. Laurel holds a B.A. in Speech and Theatre Arts from the University of West Georgia. She has worked in the Conservatory in every position including Director of the Performance Camp productions Seussical the Musical, Alice in Wonderland, Aladdin, Peter Pan, Willy Wonka Jr., The Little Mermaid Jr., and most recently Shrek the Musical Jr. Laurel appeared as "Mrs. Little" in the 2008 Theatre for Youth production of Stuart Little, and has directed the Theatre for Youth productions of River Rat and Cat, Ramona Quimby (2010 and 2013), James and the Giant Peach (2011 and 2012), Aesop's Fables, Beauty and the Beast, The Lion, the Witch, and The Wardrobe, and Stuart Little (Spring 2015). This year she took on the fun and exciting challenge of directing three TYA productions which included our first TYA musical and an original play by Topher Payne!
Molly Gilmartin,  Education Associate/Improvisation/Storytelling/Acting
This is Molly's sixth year with GET's Conservatory! Molly started as a teaching assistant in the summer program here, and now has the pleasure of being the Education Associate. She is a graduate of Kennesaw State University with a B.A. in Theatre and Performance Studies. She has taught many classes over the years including Improvisation, Scene Study, and D.I.Y. Theatre (Devise it Yourself). Molly is a graduate from Dad's Garage Theatre and was recently see in Mr. Marmalade with The Seedling Project.
Qate Bean, Improvisation/Puppetry/Acting/Movement

Qate is so excited about teaching with GET since 2007! Qate teaches improv with GET IT! (GET's teen improv troupe) and Improv-A-Palooza (Saturday middle & high school improv). Throughout the year she fills her time as a puppeteer around Atlanta, and House Manager here with GET. She received much of her actor training at Georgia College & State University where she founded the improv troupe The Armed Farces. She is of Kennesaw State University with a degree in Theatre and Performance Studies. Qate had the opportunity to travel with KSU to Morocco to study and perform at the International Festival of University Theatre.
Josh Brook,  Musical Theatre/Improvisation/Performance Camp Choreographer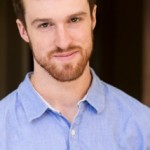 Josh Brook is always moving and is very lucky to be teaching at such a terrific theatre. All year long, he gets to teach and be taught by the most creative and imaginative kids! When not teaching at Georgia Ensemble Theatre he hopes to act as much as possible. Recent credits: Rocketboys (The Legacy Theatre) Tuck Everlasting (Alliance Theatre), Lyle the Crocodile (Synchronicity Theatre), The Lion, the Witch and the Wardrobe and Peter & the Starcatcher (GET), West Side Story (Fabrefaction Theatre Conservatory) Red Badge of Courage (7 Stages).
Shannon Eubanks, Seven Practical Steps to Film and Television Acting/Adult Scene Study Master Class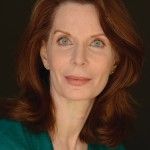 Shannon's acting, directing, and writing careers have been intertwined for almost 40 years - her directing track started in 1974 with the first staging of THE BOYS IN THE BAND produced South of the Mason-Dixon, continued with 26 productions for eight different theatres over an 18-year span in Los Angeles, winning Drama Critics' Circle Award nominations for ROSENCRANTZ AND GUILDENSTERN ARE DEAD, RICHARD III, and HENRY V, and included the West Coast premiere of Len Jenkins' dark comedy AMERICAN NOTES, originally produced by the Public Theatre in New York. An actor/director engagement at the Alabama Shakespeare Festival brought her back down South, and visiting Atlanta she reconnected with Bob Farley, for whom she'd worked at Alaska Repertory Theatre. Steven Dietz' BECKY'S NEW CAR, OF MICE AND MEN, SEASON'S GREETINGS, SLEUTH, THE MIRACLE WORKER, and four other shows have opened at Georgia Ensemble Theatre under her hand. This summer she was privileged to stage Lauren Gunderson's fascinating play EMILIE: THE MARQUISE DU CHATELET DEFENDS HER LIFE TONIGHT for The Weird Sisters at Aurora Theatre. Concurrently she's co-written two screenplays, four teleplays, served as a staff writer for the Emmy-winning children's series THE REPPIES, and performed in over 150 plays across the U.S., on soaps, series, and television movies for NBC, ABC, CBS, HBO, PBS, Lifetime and the Disney Channel, and in feature films for Warner Brothers, Columbia Pictures, and Twentieth Century Fox. Recently she's had a wonderful experience appearing as Bastianna Natale on The CW's  hit show THE ORIGINALS.
Cara Mantella,  Adult Scene Study/Film and Television for Children and Teens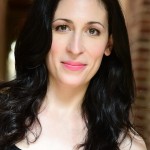 Cara Mantella has appeared on stages in and around Atlanta including The Alliance Theatre, Aurora Theatre, Theatre in the Square, Georgia Ensemble Theatre, Actor's Express, Horizon Theatre, Stage Door Players, and Théâtre du Rêve. Film: The Founder, The Good Lie, Trouble with the Curve, Premature, 90 Minutes in Heaven. TV: H.R.(Pilot), Army Wives, Drop Dead Diva (Lifetime), Christmas Cupid, My Future Boyfriend (ABC Family), The Game(BET), Royal Pains (USA) and the webseries That's Educational (www.thatseducational.com). She has her BFA in Acting from the University of Illinois, Champaign-Urbana. She has taught theatre and/or on-camera classes at the Alliance theatre, Drama Inc, GET, and also offers private coaching. www.caramantella.com
Jessica DeMaria, In-School Residency Instructor

Jessica De Maria graduated from Oglethorpe University with a B.A. in Communications. She then went on to get her Masters in Library Sciences with a specialization in services to youth from the University of South Florida. Jessica served in the public library system for four years developing literature based programming for young adults. Jessica went on to complete a second Bachelor's degree from Oglethorpe in Theatre with a focus in Shakespeare and Renaissance Studies. Jessica is tremendously fortunate to be a working actress with recent credits at Aurora Theatre, Synchronicity Theatre, Georgia Ensemble Theatre and Pinch N' Ouch. Jessica also serves as a a teaching artist throughout the city of Atlanta, most notably at the Center for Puppetry Arts, Alliance Theatre, Aurora Theatre and Georgia Ensemble Theatre.
Eliana Marianes, Viewpoints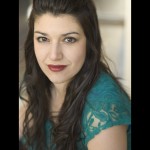 Eliana Marianes studied Theater Studies at Emory University (2010), where she specialized in physical theater, particularly movement styles. She has performed with the Alliance Theater, Georgia Shakespeare Festival, ART Station, Aurora Theatre, Stage Door Players, Out of Hand Theater, The Legacy Theatre, Theatre Emory, Emory Dance Academy, Theatre du Reve, and Georgia Ensemble Theatre (Inherit the Wind). She has trained with Out of Hand Theatre as a CORE company member for the past 6 years, creating original new work, directing company Viewpoints sessions, and training with the company in Suzuki, Viewpoints, and clowning.
John Doyle,  Storytelling/Elementary Mash-Up

John Edward Doyle Jr., a native of Minneapolis, MN, has been a teaching artist for 10 years in the metro Atlanta area in the theater arts. Upon completion from Morehouse College he has pursued a career as an actor and educator. John is trained in curriculum planning, class management and assessment development. He is also a trained wolf trap certified instructor and a member of Georgia Council for the Arts Teaching Artists Bank. John has had the opportunity to work in over 40 schools in and around metro Atlanta. John has been a teaching artist with Alliance Theatre for 10 years. John has also worked as a actor-educator with Kaiser Permanente Educational Theatre. Show topics included HIV prevention, grief and nutrition. Working in this capacity afforded John the opportunity to combine his love for performing and teaching. Other educational out-reach organizations John has worked with are: Horizon Theater, Georgia Ensemble Theatre, Georgia State University, Camp Broadway and Upward Bound. His duties as an outreach teacher include but are not limited to: creating and implementing lesson plans, classroom management and creating an assessment model. John is the former program coordinator for Youth Arts Initiative and is the Co-Founder of Arts de Soul.
Brian Hatch,  Voice/Scene Study/Movement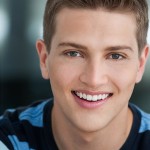 Brian Hatch, Georgia-born and Florida-raised, is so excited to, once again, be working at GET. Brian graduated from Rollins College in Winter Park, Florida--where, along with the distinction of Magna cum Laude, he received an honors designation. After graduating, Brian completed an acting internship at Florida Repertory Theatre, where he made his regional debut. Atlanta credits include Deathtrap here at GET, Shakespeare's R&J at Fabrefaction and the upcoming Rocky Horror at Actor's Express. Teaching credits include Rollins First Year Programs, Rollins Improv Players, Winter Park Towers, Winter Park Chamber of Commerce and Florida Rep. You can see Brian in GET's TYA production of Stuart Little this spring!
Kate Johnson Voice/Music Direction

Kate Johnson has recently graduated with a BFA in Musical Theatre from Reinhardt University and is proud to be a member of the 2014/2015 apprentice company here at GET. She has had the privilege to be in the ensemble of The Elephant Man, "Lucy" in The Lion, the Witch and the Wardrobe, the understudy for "Leigh" in Homers, and will be the assistant director for My Fair Lady here. Kate has also served as a voice teacher for GET conservatory's Triple Threat: Act, Dance, Sing! Camp and musical director for School House Rock Live Jr. performance camp. This fall, catch Kate in Junie B. Jones the Musical.
Alexandra Lang, Soprano,  Vocal Performance Instructor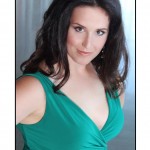 Soprano Alexandra Lang is rapidly gaining recognition for her musical integrity, distinct vocal color and versatility as a singing-actress. A native of Atlanta, she currently resides in New York City where her role debut of Strauss' Ariadne was described as "satisfyingly lush to the ears."
Ms. Lang has appeared with the Brooklyn Symphony Orchestra, Utopia Opera, New York Lyric Opera Theatre, Cantanti Project, New York Opera Forum and made her New York City debut as Donna Elvira in concert with the New York Opera Exchange Orchestra. She has performed at the Boston Public Library, Fenway Park, Jordan Hall, the Dimenna Center for Classical Music, Bruno Walter Auditorium at Lincoln Center, and Carnegie's Weill Recital Hall.
Mary Saville, Scene Study/In-School Residency Instructor

Mary Saville earned a Master's degree in Theatre Education from Emerson College and a BA in Language Arts Education from Auburn University. She taught high school theatre for 8 years, and has also taught and directed college students and early-career actors of all ages, spanning more than 15 years. She's been a part of the Conservatory faculty since 2008. Currently, Mary works at GET full-time as Resources Associate. She's also an actor, and has appeared in Atlanta with Stage Door Players, Synchronicity, the Shakespeare Tavern, the Atlanta History Center, and at GET in Ramona Quimby. She loves working with young people, and is thrilled to return to the Conservatory team this year!
Jordan-William Snead, Musical Theatre/Choreography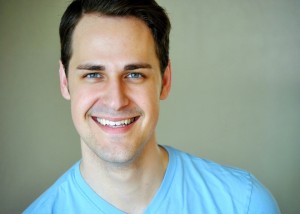 Jordan-William Snead is from Hillsborough NC. He earned a B.F.A in acting with a minor in dance from Western Carolina University, where he studied under Broadway Veterans Terrence Mann and Charlotte d'Amboise; as well as Rockette Alumni Karyn Tomczak whom he owes much of his dance training to. University credits include: A Chorus Line, I Hate Hamlet, Rashomon. Regional credits include: Joseph…Dreamcoat, Macbeth, The Full Monty, Woman In Black, The Rocky Horror Show, West Side Story, and End Of The Rainbow. He currently performs daily as an Atmosphere Performer at The Georgia Aquarium, and you can see him this fall in Junie B. Jones the Musical. Jordanwsnead.com.
Spencer G. Stephens,  Music Director/Mash-Up Musical Madness/ Improvisation/Musical Theatre/Puppetry

Spencer G. Stephens is an Atlanta-area actor/singer/puppeteer/composer and educator. He has performed for many theatres in the metro Atlanta area including the 2010 production of The Boys Next Door at Georgia Ensemble Theatre. Spencer is a General Company Member of Dad's Garage Theatre where he had done improv since 2004 and a resident puppeteer at the Center for Puppetry Arts where he has performed since 2003. He is a two time Metropolitan Atlanta Theatre (MAT) Award winner and a Suzi Bass Award nominee. Spencer is currently the Assistant Drama Teacher at St. Martin's Episcopal School in Atlanta where he has taught Elementary and Middle School students since 2006. He also serves as a Teaching Artist at Georgia Ensemble Theatre where he has taught summer camps and workshops for youth since 2005. In 2008, Spencer and his writing partner Robin Seidman won the National Children's Theatre Festival at Actor's Playhouse in Coral Gables, FL with their original musical PAINT!: Marc Chagall's Colorful Musical Adventure. Spencer's music has also been featured in three original mini-musicals at the Imagine It! Children's Museum in downtown Atlanta.
Stephanie Willis,  Classical Scene Study/Choreography/Voice/Shakespeare/Residency Instructor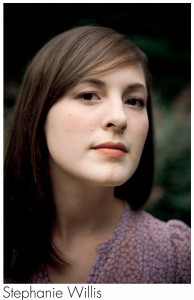 Stephanie Willis is so thrilled to be spending her sixth year with the GET Conservatory! A graduate of Oglethorpe University in Atlanta, Stephanie has also taught with Georgia Shakespeare, Forefront Arts, Alliance Theatre, and several other metro-area performing arts organizations. A professional actor, she has had the privilege of performing three times in GET's own Theatre for Youth touring productions, with Spider in James and the Giant Peach as a particular favorite. Some career highlights have been Ghost Brothers of Darkland County (Alliance Theatre), touring productions of Metamorphoses and Romeo and Juliet (Georgia Shakespeare), and starring as Hamlet in an all-female production of Hamlet (The Fern Theatre). A voiceover artist, Stephanie often records narration for videos and audiobooks.