On The Verge, Or The Geography Of Yearning
  The Second Play of our 5 Play Mainstage Season for 16/17
- A Whimsical Adventure -
Brave, willing and yearning to see it all, three American women explorers begin their trek to Terra Incognita in 1888, taking them through darkest Africa, across highest Himalaya, only to discover they are adrift in time. Our heroines navigate through uncharted territory populated with pop culture and possibility.
Part "Twilight Zone," part Back to the Future, don't miss this witty and whimsical safari through place and time.
Written by Eric Overmyer and Directed by Carolyn Cook.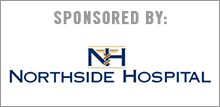 Featuring
Cast:
Keena Redding Hunt
Park Krausen*
Michelle Pokopac
Topher Payne

Director: Carolyn Cook
Scenery: John Nooner
Lights: Alex Riviere
Costumes: Elizabeth Rasmusson
Sound Design/Composer: Rob Brooksher
Stage Manager: Kristen Hennessey
Allie Southwood (Understudy)
Molly Gilmartin (Understudy)
Madelayne Shammas (Understudy)
Ty Autry (Understudy)
*Member of Actor's Equity Union