Youth Classes
Monday Madness at GET
Elementary Actor Lab (2nd-5th grade)
5:15-6:45 p.m.
Fall: Musical Theatre- Mondays, September 16-November 4, 2019
Winter/Spring: It's All Greek to Me -Mondays, January 13-March 2, 2020 (No Class on 1/20-MLK day)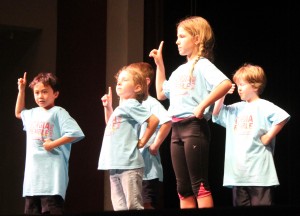 Fall: With a focus on honing strong performance skills including voice and movement, students will rehearse selected scenes and songs from popular Broadway musicals, culminating in a cabaret-showcase on the final day of class. Movement, music, scene study, voice $225
Winter/Spring: With a focus on honing strong performance skills including voice, text and movement, students will rehearse selected scenes from some of Aesop's most beloved fables and scenes from classic Greek theatre, culminating in a showcase on the final day of class. Movement, scene study, voice $195
Upper School (6th-12th Grade)
Fall: Mondays, September 16-November 4, 2019
7:00-9:00 p.m.
Upper Ensemble Musical Theatre Master Class-(6th-8th grade & 9th-12th grade) Our middle & high school students will work on selected scenes and songs from relevant musical theatre productions, drawn on a theme and tailored to the specific dynamic of the group. Performance on the final evening of class.
Movement, voice, acting $275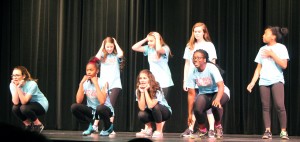 Winter/Spring: Mondays, January 13-March 2, 2020 (No Class on 1/20-MLK day)
7:00-9:00 p.m.
Physical Theatre- Our middle & high school students will tackle movement based theatre styles, creating an original performance piece! Performance on the final evening of class. monologues, scene study, movement $250
Saturday Workshop Intensives for Teens
Film and Television Acting 101- (7th-12th grade)
Our upper school students will learn about acting for the camera with professional Atlanta film & theatre actor, Tyler Graham.
Acting, Voice, Writing.
Fall-
Saturday, September 14-November 9, 2019 (NO CLASS ON OCTOBER 5th)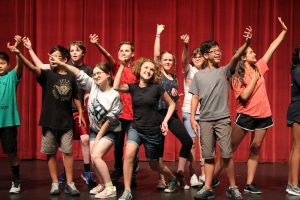 9:00-11:00 a.m.
$325
Dance for the Theatre Artist- (7th-12th grade) Intermediate and Advanced middle school and high school students will work with GET Conservatory choreographer, Jenna Dorece, learning a variety of routines and dance styles, including modern, musical theatre, and audition dance calls.
Movement, Dance, Acting
Winter/Spring-
Saturdays, January 18-March 7, 2020
9:00-11:00a.m.
$290
Questions? Email education@nullget.org or call 770.641.1260 x232.
IMPROV-A-PALOOZA!
Grades 6-12
September-May 6-9:30 p.m. (Doors open at 5:45 p.m.)
September 14, November 9, January 11, March 14, and May 9
$30.00/Drop-In or Pay in Advance
Like hanging out with your friends? Want to express yourself in a creative and supportive environment? Looking for something fun to do on a Saturday night? Want to SEE an improv show and then play games with the performers? If the answer to any of these is "YES", then the GET IMPROV-A-PALOOZA is for you!
Come hang out at GET with your friends, see an improv show, have a meal, and play games! Students can pre-register by phone or sign up at the door. Doors open for registration that night at 5:45 p.m. Emergency Contact/Media Consent form required for all participants. All middle and high school students are welcome regardless of experience.
Please email education@nullget.org for more information.
ADVANCED TEEN ENSEMBLE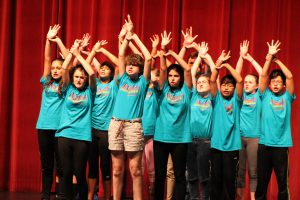 The GET Advanced Teen Ensemble offers experienced teen students the opportunity for more intensive performance training while working on deeper subject matter. This program requires an audition.
Students involved in our Advanced Teen Ensemble are held to a high standard of behavior, commitment, and leadership.
$825/semester. Additional classes offered for $125 each.

Students meet

two times per week (approximately 5-10 hours) per semester (September-November) (Mid-January-Early May) with

performance

s

schedule

d

at the end of each semester.

Classes are held on Wednesday evenings and Saturday morning/afternoons. Performances are held at the Lyric Studio Theatre in Marietta.
Performance weeks require additional rehearsal, technical/dress rehearsals, and strike.
2019-2020 performance dates are: November 15-17, 2019 & May 1-3, 2020

Teen Ensemble member

s are encouraged to take Monday

Madness

, Private Voice Lessons,

and/

or Saturday classes at a

steep

discount to continue their specific skill-set development.

The Advanced Teen Ensemble will require an elevated level of commitment and work from the student.

Absences must be approved.

Ensemble members will have a combination of rehearsal and skill based workshops that will work hand-in-hand

Ensemble members embark on intensive work with veteran GET Conservatory leadership

Opportunities to take dance, film, etc. classes for and with professional actors

Teen Ensemble Members are entitled to these additional programs: "Young Patrons"

main stage subscription series,

Additional class dis

counts, & Teen Ambassador program



Please contact the Education Department to schedule an audition. education@nullget.org or (770) 641-1260 ext. 109. Registration link will be sent upon acceptance into the program.
Private Coaching
Private coaching in voice and audition available. Please contact the G.E.T. Education Department for more information and to schedule lessons. (770) 641-1260 ext. 109