Youth Classes
Monday Madness at GET
Elementary Actor Lab (2nd-5th grade)
5:15-6:45 p.m.
Fall: Musical Theatre Mischeif- Mondays, September 10-November 12, 2018
Winter/Spring: Shakespeare with a Twist -Mondays, January 14-March 11, 2019 (No Class on 1/21-MLK day)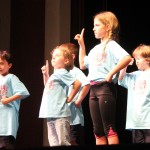 Fall: With a focus on honing strong performance skills including voice and movement, students will rehearse selected scenes and songs from popular Broadway musicals, culminating in a cabaret-showcase on the final day of class. Movement, music, scene study, voice $225
Winter/Spring: With a focus on honing strong performance skills including voice, text and movement, students will rehearse selected scenes from some of Shakespeare's most beloved plays, culminating in a showcase on the final day of class. Movement, scene study, voice $195
Upper School (6th-12th Grade)
Fall: Mondays, September 10-November 12, 2018
7:00-9:00 p.m.
Upper Ensemble Musical Theatre Master Class-(6th-8th grade & 9th-12th grade) Our middle & high school students will work on selected scenes and songs from relevant musical theatre productions, drawn on a theme and tailored to the specific dynamic of the group. Performance on the final evening of class.
Movement, voice, acting $275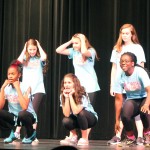 Winter/Spring: Mondays, January 14-March 11, 2019 (No Class on 1/21-MLK day)
7:00-9:00 p.m.
Battling the Bard- Our middle & high school students will take some of Shakespeare's epic battles and prepare them for performance! Performance on the final evening of class. monologues, scene study, movement, stage combat $250
Saturday Workshop Intensives for Teens
Sketch Comedy Lab- (7th-12th grade) LIVE from Roswell, it's the Georgia Ensemble Theatre SKETCH COMEDY troupe! Taking current events, wacky characters, and pop culture, our students will use writing, wit, and improvisation to create our annual sketch comedy showcase to be performed at the November Improv-A-Palooza. Final class day (November 10, 2018 will meet from 2:00-5:00 p.m. and all students will stay and participate/perform in Improv-A-Palooza from 6-9:30 p.m.)
Improvisation, Movement, Voice, Playwriting.
Fall-
Saturday, September 15-*November 10, 2018 (*Final class on 11/10 from 2:00-5:00pm with a performance following at the November Improv-A-Palooza)
9:30-11:30 a.m.
$325
* Reserved for students who have taken prior GET IT session, Everything Improv camp, Mash-Up Madness Camp or who have prior improvisation experience.
The Total Package- (7th-12th grade) Advanced middle school and high school students will work with GET Conservatory leadership, Laurel Crowe (GET Education Director) and Michael Vine (Education Manager) to create a total audition package, from song to monologue, to learning how to slate and prepare for film auditions. A great class for students who are auditioning for school programs, colleges, and other audition opportunities. Special guest instructors and an opportunity to merge with our Professional Actor Audition Bootcamp on the final day!
Audition Technique, Monologue, Improvisation, Film, Scene Study.
Winter/Spring-
Saturday, January 19-*February 23, 2019 (*Extended class on 2/23 until 1pm) (6 weeks)
9:30-11:30 a.m.
$250
Questions? Email education@nullget.org or call 770.641.1260 x232.
IMPROV-A-PALOOZA!
Grades 6-12
September-May 6-9:30 p.m. (Doors open at 5:45 p.m.)
September 8th, November 10, January 12, March 9, and May 11
$30.00/Drop-In or Pay in Advance
Like hanging out with your friends? Want to express yourself in a creative and supportive environment? Looking for something fun to do on a Saturday night? Want to SEE an improv show and then play games with the performers? If the answer to any of these is "YES", then the GET IMPROV-A-PALOOZA is for you!
Come hang out at GET with your friends, see an improv show, have a meal, and play games! Students can pre-register by phone or sign up at the door. Doors open for registration that night at 5:45 p.m. Emergency Contact/Media Consent form required for all participants. All middle and high school students are welcome regardless of experience.
Please email education@nullget.org for more information.
Private Coaching
Private coaching in voice and audition available. Please contact the G.E.T. Education Department for more information and to schedule lessons. (770) 641-1260 ext. 232