Our mission is to create a connection between artists and audiences of all ages.

Subscribe now for the best seats...
Click Here
6 Amazing Main Stage Shows
(including a Holiday Show at Oglethorpe University)
4 Fantastic Family Stage Shows
3 Swinging Joe Gransden Big Band Concerts
2 Special Rock 'n Roll Performances
*****
- ACTORS -
*****
Another Chance to See Driving Miss Daisy!
GET is taking our hit to Oglethorpe University
this June 28-July 21
"Amazing production!" - Karen P.
"It was a great play! I might have to come back and see it again." - Emily F.
Photo by Casey Gardner. Jill Jane Clements & Rob Cleveland.
Act now...
All ticketing done through GET box office as usual, online or here in Roswell.
Venue: The Conant Performing Arts Center at Oglethorpe University
Address: 4484 Peachtree Rd NE., Atlanta, GA 30319
More Info - Click Here
Our Summer Box Office Hours: Tues-Fri 12:30-6
*****
And Now For Something Completely Different... and FUN!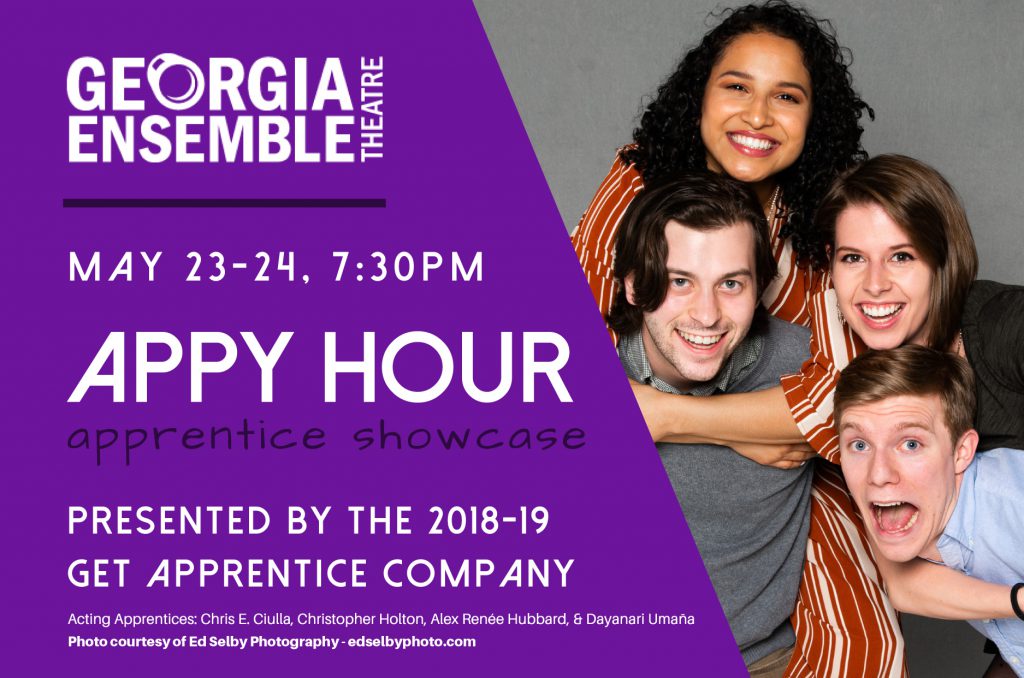 Dayanari Umana, Alex Renee Hubbard, Chris E. Ciulla, Christopher Holton
Drama, Comedy, & Music
Showcase May 23rd & 24th, 7:30pm, at
Lupton Auditorium at Oglethorpe University
4484 Peachtree Rd. Atlanta, GA 30319
Join us for a night of showcase performances featuring our 2018-2019 apprentice company!
They'll perform a one-act play written by former apprentice Tyler Graham, directed by Natalie Fox.
Then they will present scenes, monologues, and songs they've chosen themselves.
Stay after the show and join us in a toast to our rising artists,
who are ready to burst onto the Atlanta theatre scene!
Admission is FREE but seating is limited!
Reserve HERE
*Contains mature language*
(Photo courtesy of Ed Selby Photography - edselbyphoto.com)
*****
Give Your Children the Experience of a Lifetime!
SUMMER THEATRE CAMPS - NOW REGISTERING

*****
The Robert J. Farley Memorial Fund
To honor his work for the community, please consider a donation to
Georgia Ensemble Theatre's Robert J. Farley Memorial Fund
*****
Call for Volunteer Ushers - Have Fun & Give Back
Are you personable, service-oriented and love the theatre?
Then we want you to join our team - plus you get to see great theatre for free.
NO phone calls please. Just fill out this form and we'll get back to you.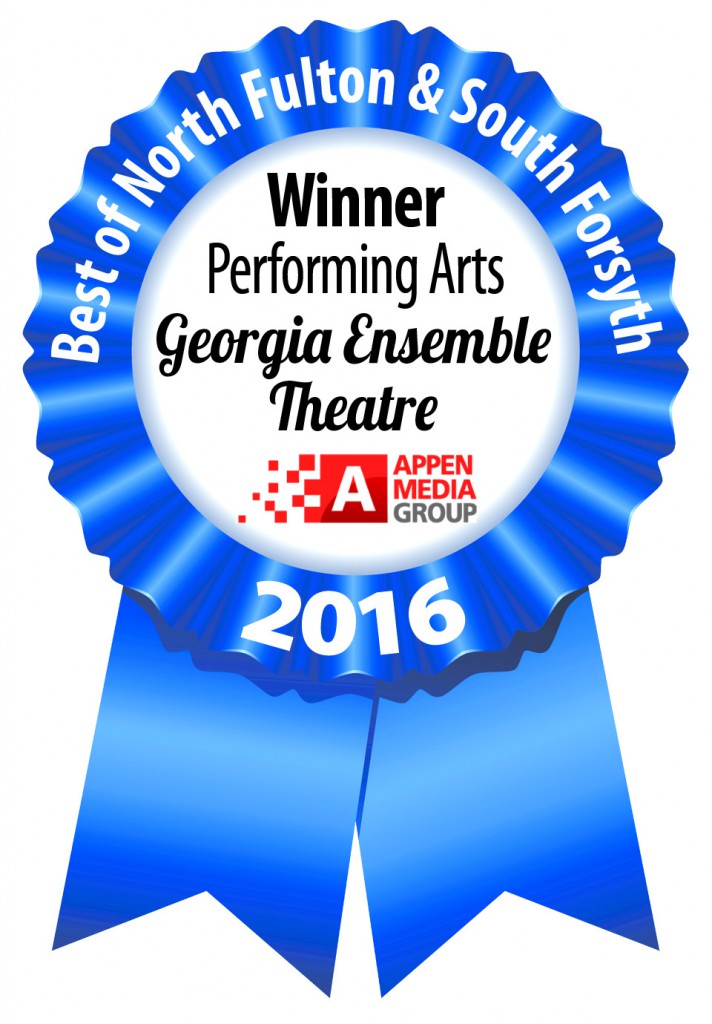 Please Consider Making A Donation to the Theatre
And Help Keep the Arts Alive in Georgia!
Support for Georgia Ensemble Theatre is generously provided by the City of Roswell